Geoff Howlett's Christian Music News: December 2011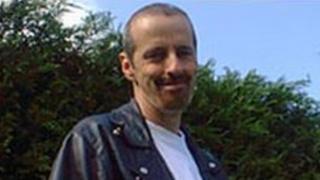 Hello, and welcome to our monthly round up of what's happening in the world of Contemporary Christian Music.
Lincoln live worship album
A live album by worship prophet Godfrey Birtill, originally announced as Beautiful Feet, has now been released as The Wine Is Alive.
The project, recorded at The Showroom in Lincoln, includes guests Dave Bainbridge, Frank Van Essen and Phil Barker of Iona.
Christmas worship in Hull
Hull's New Life Christian Centre are holding an evening of Christmas Hope and Wonder, at their Bridlington Avenue venue on Sunday 11 December, 18:30 GMT.
Guests include instrumental pianist Roy Todd and soul diva Monique. The event is free and more details can be obtained by visiting www.ilovechurch.co.uk
Irish music collective
The internationally acclaimed Rend Collective Experiment are releasing their sophomore album, Homemade Worship By Handmade People, on 9 January.
The album was recorded and produced by the band in Irish church halls and homes. It fuses a depth of sung theology and fresh melodies that reflect themes of redemption, devotion and celebration with soundscapes that span from Arcade Fire and Mumford & Sons to Fleet Foxes and Snow Patrol.
That's all for this month. Can I wish you all a very Happy and Blessed Christmas and remind you that you can hear all the latest contemporary religious music each week on BBC Radio Humberside by tuning in to the Sunday Breakfast Show just after 18:30 GMT.
Best Wishes
Geoff