Hull man died after raid and fire at Spain holiday home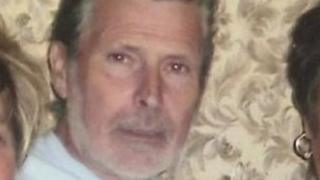 A Hull man died from inhaling toxic gases after an intruder attacked him and set fire to his holiday apartment in Spain, an inquest has heard.
Charles Stabler, 64, was staying at his flat in Benalmadena, Costa del Sol, when a man broke in, robbed him and set fire to the property in April 2009.
His attacker was later caught and jailed for 25 years for murder.
Coroner Geoffrey Saul recorded a verdict of unlawful killing at the inquest at Hull Coroner's Court.
Mr Saul said Mr Stabler died from "multi-organ failure caused by the intoxication by the inhalation of toxic gases as a result of the domestic fire".
The inquest heard that an intruder broke into Mr Stabler's third-floor apartment on 9 April 2009 and attacked and robbed him.
As a result, Mr Stabler received a number of injuries but they did not contribute to his death, the coroner said.
Mr Saul said the intruder then set light to the flat and Mr Stabler was found unconscious and rescued by firemen.
He remained in a coma for three weeks until he died on 1 May 2009.
The inquest was told how the former self-employed window cleaner would spend part of the winter each year at his apartment.
In 2009, he had gone to Spain on 3 January and intended to spend three months there but decided to extend his stay for an extra two months.
Mr Saul said the post-mortem examination revealed an injury to Mr Stabler's scalp and burns but they were not severe enough to have caused his death.
It concluded the cause of death was from the inhalation of carbon monoxide and smoke.