Burton Fleming villagers call for speeding crackdown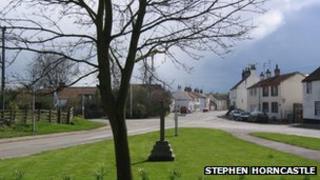 People in an East Yorkshire village are campaigning for the county council and Humberside Police to tackle speeding motorists in the area.
Residents of Burton Fleming say some vehicles are travelling at speeds of up to 60mph through their village, exceeding the 30mph limit.
They submitted a petition of 220 signatures last month to East Riding of Yorkshire Council.
The council said it was investigating the situation.
One resident said: "It's becoming an increasing problem as more traffic is on the road.
"We've only got a very narrow road and they're flying up and down past the shop at Burton Fleming at increasing speeds.
"It's becoming a worry because during a school run we've got buses coming down here twice a day."
Another resident said: "I think we need some sort of ramps on the road or something, some sort of deterrent really.
"People here feel very strongly about the [speeding problem].