Christopher Alder death: DNA tests on mortuary body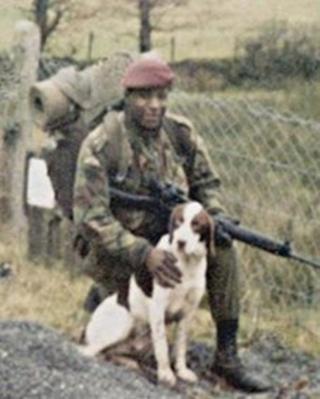 The family of Christopher Alder, who died in a police station, will find out within three weeks whether a body found in a mortuary 13 years later is his.
The former paratrooper, 37, choked to death while in police custody in Hull in 1998.
A body was found in a mortuary where it was thought the body of a woman, Grace Kamara, was being kept.
Police said the body was Mr Alder's but carried out forensic tests on Friday so his family were not left in any doubt.
South Yorkshire Police have been brought in to carry out the investigation into the mortuary mix-up because of the Humberside force's links with Mr Alder's death.
A South Yorkshire Police spokesman said the DNA results would be known within three weeks.
'Establish the truth'
Grace Kamara is understood to have died from natural causes in 1999 but her burial was delayed and finally scheduled for 4 November. It was at this point that the mix-up was discovered.
Hull City Council has applied to the Ministry of Justice for the grave where Mr Alder was thought to have been buried to be exhumed.
Det Supt Richard Fewkes, of South Yorkshire Police, said: "The examination of Christopher's body on Friday was a key milestone in this investigation and more importantly for Christopher's family.
"I am confident that I will be able to confirm the identity of the body as Christopher's very soon.
"It is imperative that this investigation leaves no stone unturned to establish the truth surrounding these events so that the appropriate and proportionate action can be taken to address any wrongdoing."