Conference aims to plan Hornsea's future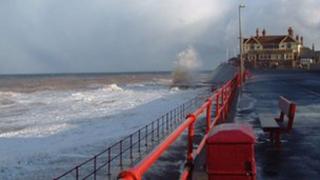 A conference being held in Hornsea will discuss new ideas to develop the town.
Called Hornsea 2032, the meeting hopes to encourage local people to get involved in community run projects in the East Yorkshire seaside resort.
The event is organised by the the Hornsea Area Renaissance Partnership, which involves local councils, businesses and the voluntary sector.
Plans under discussion include a community orchard.
One of the organisers, Paul Hanson, said: "It's to look at some of the major challenges that are going to be facing us in the next few years and try to come to a community-wide proposal as to how we deal with those challenges."
Mr Hanson is project manager of an organisation named Home Grown Hornsea, which is organising a scheme to plant an orchard of 100 fruit trees on derelict land behind a supermarket.