East coast sailors enlisted in counter-terrorism plan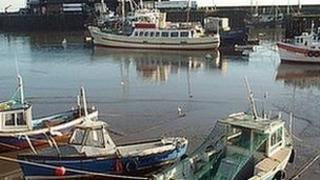 Mariners on the Yorkshire coast are being asked to play a role in a national counter-terrorism operation.
Seafarers, including fishermen and leisure craft users, have been asked to report to the police any suspicious activity at sea or in ports.
The initiative, Project Kraken, is targeting terrorists and organised crime gangs using the coastline.
Humberside Police is running training seminars for sailors in ports in East Yorkshire and northern Lincolnshire.
Dr Eric Grove, director of the Centre for International Security and War Studies at the University of Salford, said: "Ports are the interface between Britain and the outside world.
"Perhaps the most serious piece of maritime terrorism in recent time was somebody using a fishing boat to attack [Mumbai]. So it has been identified as a potential problem."
David Armstrong, a senior member of the Bridlington-based Royal Yorkshire Yacht Club, said: "I think Project Kraken is a good idea. But to a certain extent it is already in existence. I think that many people, in Bridlington particularly, would pick upon strange boats coming in.
"It's very difficult to get a strange boat into Bridlington."
The initiative joins a similar scheme called Project Pegasus, which is aimed at people using the region's airfields.