Geoff Howlett's Christian Music News: February 2012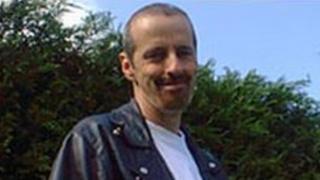 Greetings, one and all, and welcome to our monthly round-up of the happenings in the world of contemporary religious music and media.
Christian writing blog
Hull's Ian Meen, wrote to me recently, reminding me that he used to run a website called FortyThirtyOne.
The site used to display Christian writing by numerous people. He provided this site because he had been writing for a while and felt that as he had not enough material (or finances!) for a book, his work wasn't helping anyone just sitting inside my computer and wanted it to be of use to someone, somewhere, in some way!
He said: "What I'm hoping to do is to create a blog that will encourage Christians and non-Christians alike, and that will 'sow seeds' that God will eventually bring to fruition. "Hopefully the blog will contain pieces of work originally posted on FortyThirtyOne, and some new items.
For the moment, as long as I can afford to pay the domain name charge, the original site will remain 'live' www.fortythirtyone.org.uk but, eventually, the 40:31 blog may replace it.
Prodigals play
Jesus' parable of the Prodigal Son, retold by my good friends, the Hull-based Christian performing arts group Credo, explores the themes of family, relationships, jealousy, judgement and redemption which surface in every family to a greater or lesser extent.
Since its premiere in 2008, Prodigals has been performed to mixed groups of Christians and non-Christians with audiences of between 30 and 100.
Whenever it has been performed, Prodigals has moved many people deeply, prompting memories and discussion and sharing.
Credo is offering Prodigals for a final season up to the end of May 2012, and would like to invite your church or group to consider booking the play. Limited bookings are available, so don't miss out on the chance to book or see this piece, or even see it again!
The Paul Poulton Project
The Paul Poulton Project are now performing as a five-piece. Consummate professional Leroy Johnson has joined the band, as well as being a well known musician he is a brother in Christ and adds such a lot to the funk, blues and rock sound the band are known for.
Paul's son Isaac is also playing percussion. The new line up did their first gig at Old Nick's one of Lincolnshire's premiere music venues. The evening went superbly, the audience calling the band back on for an encore. The band will be playing at the Ignite Conference on 3 March in Birmingham.
Trefor Jones
Following his critically acclaimed 2007 release, Fairweather, Trefor Jones has released an album called The Psalms. By taking 11 of the Psalms and placing inspired melodies from blues and folk onto them, Jones has been able to transform these blueprints for worship.
With words taken straight from the passages and crafted into melodies, The Psalms is an honest and raw collection of material that not only stirs the heart, but inspires the mind.
Produced by Sheffield's Resound Media, the album features an impressive collection of musicians, including collaborations with Philippa Hanna.
Profits from the album will go towards the work of Criss-Cross, a charitable organisation set up to serve the local community. www.criss-cross.org.uk
That is all for this month.
Remember, you that you can hear all the latest contemporary religious music each week on BBC Radio Humberside by tuning in to the Sunday Breakfast Show just after 06.30 GMT.