Bridlington man Adam Hewitt jailed for injuring two babies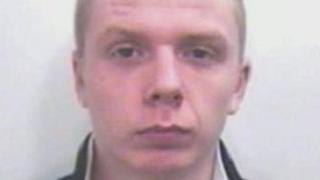 A Bridlington man who caused serious injuries to two babies in separate attacks has been jailed.
Adam Hewitt, 25, left a baby with a fractured skull in 2007. Two years later he attacked a second child, leaving it with permanent brain damage.
Hull Crown Court heard that at the time of the incidents Hewitt had been in a relationship with the babies' mothers.
He was jailed for five years after being convicted of inflicting grievous bodily harm at a previous hearing.
The court heard Hewitt was unable control his temper and was described as a danger to young children.
Speaking after the sentencing, Det Insp Alan Dorning, of Humberside Police said: "Adam Hewitt managed to convince two women that he was on the face of it a caring and loving partner when in fact he went on to harm the children.
"He did so when there were no witnesses and when there was nobody there to defend the children."
The results of a serious case review, which looked into whether mistakes were made by the authorities in both cases, will be published next week.