Health workers recruited in Hull to reduce waiting times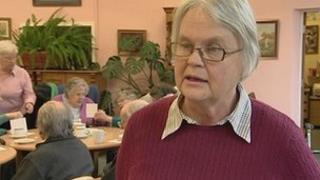 A team of occupational health therapists have been recruited in Hull to help reduce waiting times.
Hull City Council said it had a recruitment drive to assist vulnerable and disabled members of the community.
It said it had lost a number of experienced staff last year due to early retirement and had struggled to recruit following this.
Eleven full time health therapists would be in place by June, the council said.
Councillor Rilba Jones, portfolio holder for health and equalities for Hull City Council, said additional money from the council and NHS was being used to fund the posts.
"We've struggled to recruit people with this qualification needed to be a qualified health therapist," Ms Jones said.
'We are pressurised'
She said the council had now employed eight full-time health therapists, with the aim of a further three being employed later this year.
Ms Jones added that seven assistants to enable people to live independently were also now working for the council.
Unless clients on the council's waiting list are at crisis point there is currently a 34-week waiting list to be assessed by occupational health therapist, which enables people to have home help and have their homes adapted to suit their needs.
Katherine Gladstone, who is an occupational health therapist in the team, said they felt they were "giving the best we can" but it was pressurised.
Anne Smith, from Age UK, said: "There is a backlog of people waiting to be assessed, having the occupational therapists will improve that service but I still think it will take a long time for it have that real impact that it needs to have in the community."
Ms Jones added: "We have a duty to provide a service for disabled and vulnerable people in the city. The Labour administration is working hard to reduce the backlog and improve conditions."