Authorities admit failings in babies assault case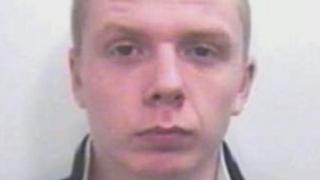 A council and a police force have admitted failings after a Bridlington man was jailed for injuring two babies.
Adam Hewitt, 25, left a baby with a fractured skull in 2007, before attacking a second child two years later, causing permanent brain damage.
A serious case review showed East Riding of Yorkshire Council and Humberside Police had failed to protect one of the children.
Hewitt was jailed for five years last week, at Hull Crown Court.
The report, produced by the East Riding Local Safeguarding Children Board (ERSCB), said there were "significant issues" within the two agencies that led to failure to protect one of the babies, known as Child F, who was injured in 2009.
The ERSCB report said: "Agencies did not co-ordinate and manage the risk that Adam Hewitt was known to pose to children and information passed to the police from Children's Social Care should have led to the police reopening the case against Hewitt, following earlier allegations."
Managers sacked
The report also criticised police for "a lack of management oversight" within the force and said "an earlier investigation in 2007 into injuries to a young child was closed too quickly and without appropriate management scrutiny".
"Then, when additional information about that case emerged in May 2008 it was not adequately assessed by police managers, and an opportunity to reopen the 2007 investigation was not taken," the report said.
Alison Michalska, director of children, family and adult services at the council, said: "We accept the assessment process and consequent decision-making process by social care in relation to Child F was seriously flawed.
"Action was taken immediately which resulted in disciplinary action and two managers were removed from their posts."
Alan Leaver, assistant chief constable at Humberside Police, said: "We accept that management of the investigation fell below the standard expected of the police and accordingly the Crown Prosecution Service was not given the opportunity to consider an earlier prosecution of Adam Hewitt."