Hull hopes for Olympic Games tourism boost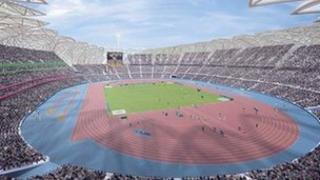 A local tourism organisation hopes the Olympic Games will boost visitors numbers to East Yorkshire.
Visit Hull and East Yorkshire (VHEY) is offering special hotel deals to bring more tourists to the region.
VHEY said they hoped the promotion would "encourage people to come and stay here".
One Hull resident, who applied for Games tickets but failed to get them, said he thought the Olympics would not bring tourists to the city.
Edward Sawkins, who attended the 1948 London Olympics as a child, said: "I was planning go but I could not get any tickets.
"The allocation system was not very good. I'm fuming about that. I don't think it will benefit Hull a great deal."
According to VHEY, tourism is worth £615m to Hull and East Yorkshire's economy annually and supports over 15,000 full-time, seasonal and part-time jobs.
A spokesperson for VHEY said: "It is an exciting event and we hope some of the visitors will be coming over, so they might stay for a bit longer here."
Some local hotels will be offering three night accommodation for the price of two during the Olympic period.