North East Lincolnshire parish hall row could go to court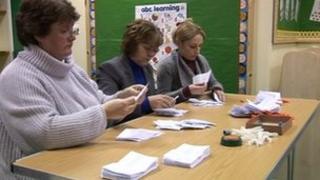 A residents' group in a North East Lincolnshire village is considering legal action against the parish council over plans to build a community centre.
Some villagers in Great Coates, near Grimsby, claim they are being forced to borrow up to £300,000 for the building.
The hall project has been rejected twice in ballots, but the parish council is continuing with the project. It refused to comment.
The legal action would take the form of a judicial review.
The latest referendum voted 377 to 87 against taking out a loan to build the centre.
According to the Great Coates Village Council's website, with interest charges, over a 49-year period the parish would end up paying back approximately £600,000.
'Acting undemocratically'
The cost of paying for the hall would nearly double the yearly tax precept of villagers.
In 2013-2014 the local tax paid on a band D house in the area would go up from £40.84 to £77.60 a year.
Ray Lawrance from the Great Coates Residents' Association (Grass), which opposes the new hall, said: "It can't be right to go against the wishes of the residents.
"We believe they are acting undemocratically by not taking account of the two referendums we've had."
Grass said it was considering taking the legal action after a petition last month signed by 650 residents calling for the parish council to be dissolved was rejected.
One villager sympathetic to the idea of the new hall is Lesley Jacklin, president of Great Coates Women's Institute.
She said: "If you actually ask people would like a village hall and don't have to pay, the majority of them would say yes.
"But, I'm afraid in any climate, doesn't matter where it is, if you want something you have to pay for it."