Concerns over removal of patient from Grimsby care home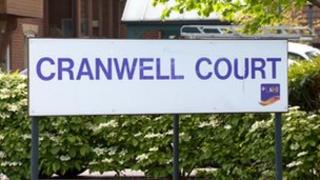 The family of a resident of a Grimsby care home has expressed concern at plans to remove patients to make way for a specialist centre.
The owner of Cranwell Court plans to turn part of the home into a dementia unit and needs to move some residents out.
One family claimed the move might be fatal for their 96-year-old mother.
The home's owner said it was "unavoidable that current residents will be impacted".
L&H Homes, the company that runs the building, said it was spending £1.4m in developing the new centre, which would provide "a 10-place enhanced unit for people with dementia".
It said that it would still provide residential places for elderly people but that some would have to move out during the year-long building works.
It said "We have assessed each individual case to see who would be able to cope with the building work disruption looking at factors such as general health and welfare and family support.
"The team at Cranwell Court have been talking to each resident and their families about how this work may affect them and to establish what should be done to best serve their individual needs."
Philip Thompson's 96-year-old mother Violet is one of the residents asked to leave. Mr Thompson disputed L&H Homes' claim that those asked to move out had been assesed.
"How they can reach this conclusion that she is going to be all right to move?" he said
"They don't know that, we don't know that. I mean, at the end of the day because of the way she is, it could quite possibly finish her off."
Robin Barr, director of care and support at L&H Homes, said the company was helping residents find suitable alternative accommodation.
Mr Barr said: "We accept that for some families and individuals that it will be a difficult time, and we will do absolutely everything we can to support them fully through that period."