Hull Sydney Smith School in special measures for second time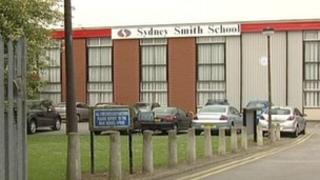 A secondary school in Hull has been placed in special measures for a second time after failing to provide an "acceptable standard of education".
An Ofsted report criticised Sydney Smith School, near Anlaby, for poor teaching and low achievement.
However, it stated a planned closure of the school in 2015 had made it difficult for the school to improve and retain staff.
Hull City Council said it was working with the school to make improvements.
In the report, the school was graded as inadequate in terms of achievement of pupils and quality of teaching, it also identified "considerable weaknesses" in leadership and management. But the behaviour and safety of pupils were judged satisfactory.
Inspectors found the majority of the pupils were under achieving and improvements in this area had not been made since the school's previous inspection.
Ofsted said its inspectors would monitor the school every six months until it has made sufficient progress.
Vanessa Harvey-Samuel, from Hull City Council, said: "Standards at the school were significantly below the national average last year despite year-on-year improvement. Ofsted has recognised the close work with the school to ensure improved outcomes for pupils.
"It is important to note the report also comments that behaviour and safety are satisfactory and improving. The very large majority of students feel safe and well supported as a result of the secure arrangements in place. Attendance is rising and persistent absence is falling."
The school went into special measures in 2005 for three years running.
It was taken out of special measures in 2008 when it found a slight improvement in its teaching standards and management and leadership.