Geoff Howlett's Christian Music News: June 2012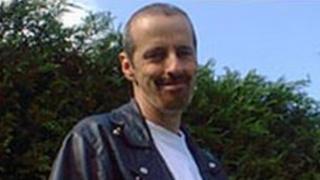 Greetings, one and all, and welcome to our monthly round-up of the happenings in the world of contemporary religious music and media.
Christian writing blog
UK Guitarist and songwriter Daniel MacFarlane tells me that he has released a new virtuosic guitar album.
The music is a crossover between rock and classical music i.e. Barock and Roll. He plays Vivaldi's Four Seasons and Bach's second orchestral suite on electric guitar to a backing of orchestra and prog rock type drumming.
Unlike most electric guitar interpretations of classical music that tend to end up being hair-raising and metal-shred pieces, this recording offers a far broader perspective on the matter in terms of dynamics, feel and use of the guitars register.
All in all, a 60 minute listen - something anyone with an appreciation for good music and virtuosic guitar playing could enjoy.
'Power of God'
Dove award-winning singer and songwriter Cheri Keaggy is set to unveil her most vulnerable album to date, So I Can Tell, on 10 July.
The first CD since her independent 2007 release, Because He First Loved Us, Keaggy draws on the encouragement of scripture and her utter reliance on the comforting power of God to create an honest, engaging recording that is reflective of her emergence from a difficult season in life.
"Out of the trials of the past months, I feel like God has given me some gold," Keaggy said of the new songs. "Now it's time for me to pour it out."
Rochdale's independent Christian artist, John Nuttall, has released a new album. Jesus Beautiful Name is the singer and songwriter's first release since the re-issue of his Joining With The Angels album.
Stuart Townend
The Ultimate Collection from Stuart Townend is a new compilation from one of the most prolific, influential and well-respected modern hymn writers at work today.
With a history that spans multiple albums and contains some of the world's best loved worship songs, Stuart Townend's latest release raises the bar up high.
The Ultimate Collection contains 16 tracks taken from seven different albums and serves as a comprehensive guide to one of our most gifted writers.
The album maintains a consistently high standard from The Power of The Cross to O Church Arise, How Deep The Father's Love For Me to Come People Of The Risen King, not to mention Psalm 23, Beautiful Saviour and In Christ Alone.
At every moment we are reminded how the songs of Stuart Townend have travelled far, wide and deep into the lives of worshippers from all cultures and backgrounds.
Torch Relay
On Tuesday 19 June, Living Hope will be playing on the open top Olympic Torch Praise Bus, which will be travelling two hours ahead of the Olympic flame on the Hull to York leg.
Wembley Stadium will be the setting for the National Day of Worship and Prayer on Saturday 29 September. It is fantastic to see another generation of guys picking up the vision to fill this historic venue, 15 years after we were there for Champion of the World in 1997.
That's all for this month.
Remember, you can hear all the latest contemporary religious music each week on BBC Radio Humberside by tuning in to the Sunday Breakfast Show just after 06:30 BST.
Best Wishes
Geoff