Geoff Howlett's Christian Music News: July 2012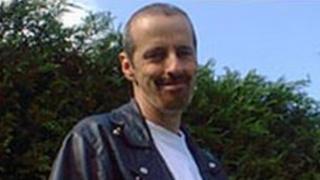 Greetings, one and all, and welcome to our monthly round-up of the happenings in the world of contemporary religious music and media.
ONE Event
Jarrod Cooper and the Hull New Life Church team are going to be ministering at the ONE Event, (Formerly Grapevine), gathering 10,000 believers for a great family weekend encounter with God. The camp, overseen by Ground Level, is now working in partnership with about six UK ministries to make the event even more exciting and fresh.The event runs from 24-28th August at the at the Lincolnshire showground. For full details http://www.one-event.org.uk/
Wesley Parker
It has been really great to hear from US artist Wesley Parker and to hear the story about his latest release.
He said: "What I Was is a song that was born from the seven years of darkness in my life that was experienced after losing our son to cancer.
"Darren was one of my best friends and one of my few heroes in this life.
"He is loved and missed every day of life by his sister, mother, myself and all those who were blessed to have had him in their life. "In those days of darkness and drifting on life's ocean I never dreamed that music would ever again find its way into my life.
"Even further from that dream was the thought that I would ever again find myself in a vocal booth putting songs of life on CDs and mp3's for release again: But God has His own ways and desires for each of our lives."
Paul Poulton
Paul Poulton's band are heading back into the studio. Each few years the Paul Poulton Project metamorphoses with new personnel and a new feel, hence the name of the band. The news on the street is that now Leroy Johnson and the Birmingham (UK) gospel singer Denise J Thompson are in the line up the feel is a conglomeration of gospel reggae swamp funk , at least that's what's been happening at recent live dates. This will be Paul Poulton's 14th album release.
Concert news
And there's just one date for your diary this month, Sunday 8 July, both The Regin and Living Hope will be taking part in an open air concert at Withernsea's Valley Gardens.
That's all for this month.
Remember, you can hear all the latest contemporary religious music each week on BBC Radio Humberside by tuning in to the Sunday Breakfast Show just after 06:30 BST.
Best Wishes
Geoff