Jessica Blake death: Candlelit vigil held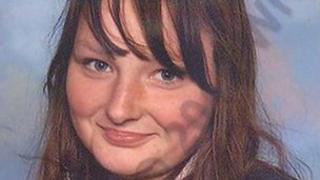 A candlelit vigil has taken place for a 14-year-old girl whose body was found in woods in East Yorkshire.
Police have confirmed the body, found in a wooded area off Chester Avenue, Beverley, at 16:10 BST on Sunday, is that of missing Jessica Blake.
About 200 people, including friends, attended a service at Beverley Minster for Jessica on Sunday evening.
Humberside Police said the death was not being treated as suspicious.
Jessica was reported missing at 13:50 BST on Saturday.
Assistant curate at the minster Fiona Mayer-Jones said: "It's the sort of thing that you don't want to happen in your community.
"Everybody has gathered together and last night people had the chance to express the inexpressible, when words won't do, to be able to say a silent prayer and light a candle. That often expresses more than words can."
Chester Avenue remains cordoned off while police investigations continue.
The teenager's disappearance sparked a major search, including the use of a helicopter and underwater search unit.
It was believed that Jessica was in a distressed state when she left home and her disappearance was thought to be out of character.
The 14-year-old was last seen in the Lincoln Way area of Beverley riding a pink bicycle and carrying a newspaper bag.