Blacktoft Sands and Humberhead Levels projects given cash boost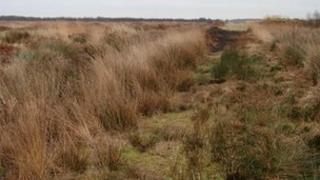 A scheme to restore wetlands and a wildlife habitat in East Yorkshire has been given £139,000 boost as part of a new project.
The so-called Back to the Future project is a five-year scheme to restore the Blacktoft Sands and Humberhead Levels.
A spokesman for the Royal Society for the Protection of Birds (RSPB) said drainage had affected the levels.
The cash has come from a grant funded by landfill tax.
Pete Short, the RSPB's Humber sites manager, said: "We urgently need to plan ahead and learn how to look after bigger and better wetlands more cost effectively if we are going to save our much-loved local wildlife.
"This project for us at Blacktoft will be where the future starts.
"There's lots more exciting work planned that will help maintain and create new local wetlands for amazing wildlife such as bitterns, toads, water voles and grass snakes, all of which have suffered massive declines in their populations over the last 50 years."