Hull illicit vodka plant discovered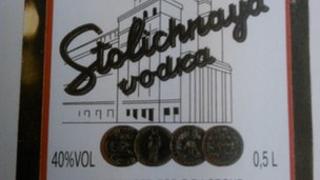 Drinkers in Hull are being warned by the police to be cautious after the discovery of fake vodka in the city.
Detectives have discovered what is thought to be a home-bottling operation after searching a garage in the city.
A number of receptacles contained a liquid with the appearance of vodka and also empty, used vodka bottles and labels were found said police.
The labels found carry the name of the vodka brand Stolichnaya, said Det Insp Jason Gourley.
He warned people to be careful when buying vodka, especially at reduced price.
"I would urge people to check the seal is intact, the labels are straight and the bottles have the genuine Stolichnaya markings," he added.
The vodka was discovered on Sunday as detectives searched an address in the north of the city.