Hull firm involved in horsemeat investigation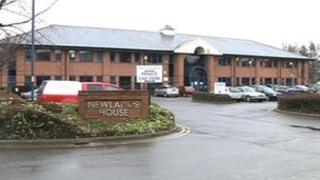 A Hull company said it was "voluntarily co-operating" with a Food Standards Agency (FSA) investigation into horsemeat being found in beef products.
Flexi Foods Ltd was named in a statement by Irish firm McAdam Foods as the supplier of meat found to contain horse DNA.
A batch of meat containing 80% horse DNA was discovered in a cold store in Newry, Northern Ireland.
None of the meat got into the food chain.
A statement issued by Flexi Foods' lawyers said: "We are aware of an on-going, wide-ranging Food Standards Agency investigation.
"We have been asked to supply some information in relation to only one part of this investigation, with which we are quite voluntarily co-operating."
The firm also has offices in Poland and Denmark.
McAdam Foods said Flexi Foods was the UK supplier of the meat, but that it was sourced from Poland.
Meanwhile the environment minister Owen Paterson is meeting with retailers and the FSA to discuss the horsemeat scandal.
The FSA's website advises consumers: "There is no reason to suspect that there's any health issue with frozen food in general, and we wouldn't advise people to stop eating it."