Full Sutton Prison 'an impressive establishment'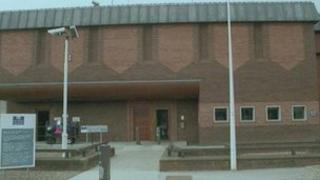 A high security jail in East Yorkshire has been described as "good" in a report by HM Inspectorate of Prisons.
The report said that Full Sutton Prison near Pocklington "dealt very effectively with challenges other prisons find difficult to manage".
It said that "levels of violence were low, drug use was low and there was a range of good quality, well-managed purposeful activity available."
However, there were concerns expressed about the segregation unit.
The report said: "It is generally an impressive establishment that maintains an effective balance between providing the necessary levels of security and affording the men it holds decent treatment and conditions."
The inspectors did criticise the segregation unit for a "insufficient focus on improving behaviour and helping men reintegrate back on the main wings."
The report was drawn up after an announced inspection in December.
The jail was opened 11 years ago and holds around 600 of the country's most serious offenders.