Grimsby hospice awarded £1m from £60m government fund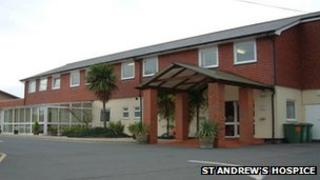 A hospice in Grimsby has been awarded almost £1m of government money to help fund key building work.
St Andrew's Hospice and St Andrew's Children's Hospice received £510,000 and £478,000 respectively from the Department of Health.
The money will be used to build a joint entrance to the two buildings, equipped with consulting rooms, outpatient waiting areas and coffee shop.
It will also go towards building four new en suite adult bedrooms.
Nationwide 176 hospices were awarded grants by the Department of Health from an overall fund of £60m.
More than £7m has been given to 19 hospices across Yorkshire and the Humber.
Jane Whenham-White, head of fundraising at St Andrew's Hospice, said: "We are delighted the Department of Health has endorsed the Hospice proposals and made two grants to St Andrew's one for adult and one for children's services - a total grant of £988,141.
"As you can imagine everyone is overjoyed at this considerable contribution to the project which will in total cost £2,934,000.
"The contribution makes the first phase of the overall project more achievable over a shorter period of time."