North East Lincolnshire Council to cut jobs and raise tax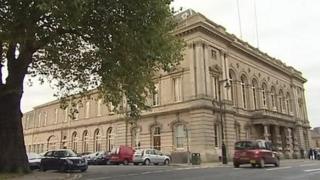 North East Lincolnshire Council plans to cut 228 posts over the next three years and raise council tax by 1.9%.
The authority said it needed to save £76m from its budget by 2017.
Labour council leader Chris Shaw said the tax rise was needed to safeguard services and "to make up for the massive cuts" from central government.
Lib Dem leader Andrew De Freitas acknowledged the problems caused by budget reductions but said the council needed to spend its money carefully.
The council is also reviewing the way it provides many of its services, including arts and sports development and children and adult social services.
Mr Shaw said: "This budget is based on real and present awareness of the financial challenges being forced on us by central government.
"It's a budget based on pragmatism, recognising that the council may not be best placed to deliver a particular service or secure a particular outcome in the future."
The authority said the 1.9% rise in tax in each of the next three years was the first increase since 2010.
The current number of 1,828 council posts will be reduced by 162 posts this year and 66 in 2015.
The council will also opt out of the Safer Roads Humber Partnership which operates speed cameras and other road safety measures across the region.
The council said it would save £120,000 by withdrawing from the scheme.