Scunthorpe anti-social reports fall after new powers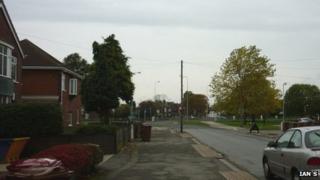 There has been a large drop in reports of anti-social incidents since new powers were introduced in parts of Scunthorpe.
A six-month dispersal order was put in place around Lilac Avenue and East Common Lane in November.
The number of incidents reported to police fell from 47, in the six months to November, to nine incidents in the six months following the order.
It gave police the power to disperse groups of two or more people.
In January 2013 reports of anti-social behaviour rose because of a group causing a nuisance in the area, North Lincolnshire Council said.
Members of the group were throwing items, obstructing traffic and illegally riding motorbikes.
The police seized a number of motorbikes and took action against individuals, but problems continued, the council added.
The order was introduced on 8 November. It allowed officers to move on groups of two or more people and take home unaccompanied under-16s found in the area between 21:00 and 06:00.
Councillor Carl Sherwood said: "It has resulted in a significant drop in number of anti-social behaviour incidents in this particular area and I hope this continues."