East Riding Council reviews officer's Rotherham role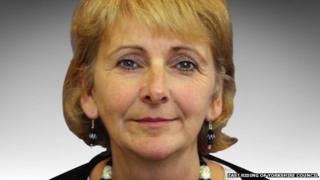 The role of a senior child protection officer in events in Rotherham, where a report revealed 1,400 children had been sexually exploited, is being reviewed by the council she now works for.
Pam Allen was director of safeguarding at Rotherham Council from 2004 to 2009.
She is now head of children and young people support and safeguarding services for East Riding of Yorkshire Council.
The council said it was "considering the implications of the report".
The independent report by Professor Alexis Jay, published on Tuesday revealed at least 1,400 children were sexually exploited in Rotherham, mainly by men of Pakistani heritage, between 1997 and 2013.
'Profoundly shocking'
East Riding Council has responded to a letter from Conservative MP for Beverley and Holderness Graham Stuart who asked, in light of Professor Jay's report, whether the council was planning "to review Ms Allen's suitability for her current position".
The MP went on to say: " If it is the case that she bears a serious level of responsibility for the situation that was allowed to develop in Rotherham, it is highly doubtful whether Ms Allen should be entrusted with a similar safeguarding role in the East Riding, or indeed in any local authority."
Replying to Mr Stuart's letter, Nigel Pearson, chief executive of East Riding Council, described Professor Jay's report as "distressing to read" and "profoundly shocking".
He added: "We are already liaising with Rotherham Council and are making our own enquiries in order to establish the facts."
Ms Allen has not responded to BBC requests for a comment.