Lakeminster Park residents lose second planning appeal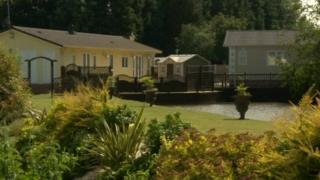 More than 120 chalet park residents face being evicted after losing a second planning appeal to live in their homes all year round.
About 76 properties at Lakeminster Park, near Beverley, were granted planning permission as holiday homes.
However, retrospective permission for people to live there all year-round was refused in 2012 by East Riding Council.
An appeal lodged in 2013 was refused but that decision was later quashed leading to the fresh appeal.
However, planning inspector Diane Lewis has now upheld the previous decision, which said granting permission to the residents to live at the park full time could be used by other developers as a precedent to breach planning permission elsewhere.
The 2013 appeal decision was overturned because the planning inspector had failed to take into account the National Planning Framework.
East Riding of Yorkshire Council has welcomed the decision and said residents have 18 months to comply with the council's planning notice.
Lakeminster resident David Aldcroft said: "I think what the council have done is cruel, it really is cruel.
"They have not thought this out at all. They should have come to some arrangement with us to satisfy everybody's needs here."