Humberside Police deputy chief 'selfie' job post filled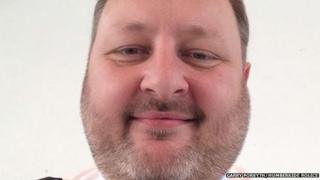 The successful applicant for a senior police role that called for candidates to send a "selfie" with their CV has published the picture he submitted.
Humberside Police advertised the £117,078-a-year post on its website.
Garry Forsyth, currently Assistant Chief Constable of West Midlands Police, provided a close-up self portrait
Mr Forsyth, who is expected to start his new role as deputy chief constable in the summer, said he was "delighted".
Humberside Police Chief Constable Justine Curran said Mr Forsyth was a "motivated and driven individual" who would help to oversee "significant changes" within the force.
The force was criticised over its advert for the role, with one marketing expert saying the bid to fill a senior position should not have been publicised in such a way.
But Ms Curran said it was "vital candidates embraced new technology".