Atwick crash leaves woman, 88, dead and three injured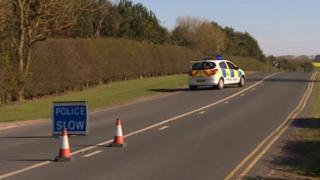 An 88-year-old woman has died in a car crash in East Yorkshire.
The victim, a passenger in the car, was killed when it collided with another vehicle near Atwick on Tuesday, Humberside Police said.
The driver, an 88-year-old man, was taken to hospital with "serious but non-life threatening injuries."
Two back seat passengers in the other car, a 66-year-old woman and a 66-year-old man, sustained minor injuries.
The car's other two occupants were uninjured.