Hull's splash boat ride closed due to nesting coots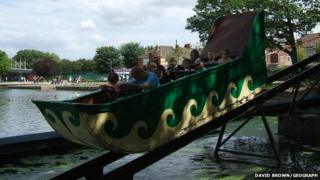 A water ride at a park in Hull has been temporarily closed due to nesting coots in the pond.
Hull City Council said the splash boat attraction at East Park would be shut for approximately six weeks.
Coots, which are close relatives of the moorhen, are protected under wildlife laws, making it illegal to disturb them whilst nesting.
The council said it was committed to providing a "safe haven for some of the city's wildlife".