Work begins on £30m Hull University student halls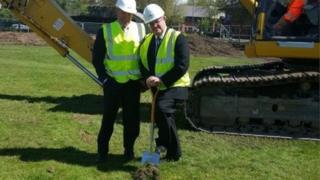 Work has begun on a new £30m student halls complex for Hull University.
The 565-bed accommodation in the Cottingham Road Campus is the latest step in the university's multimillion-pound campus upgrade programme.
The development mainly includes eight-bedroom flats with a smaller number of four-bedroom flats, deluxe flats, studio flats and wheelchair-accessible flats.
Student are expected to take up residence in 2016.
Hull University's Vice-Chancellor Professor Calie Pistorius said: "This new accommodation demonstrates our commitment to providing an outstanding student experience."
The new build follows the £28 million refurbishment of the Brynmor Jones Library last year and the current redevelopment of the Middleton Hall theatre and conference space.