Green party's Martin Deane misses Hull election deadline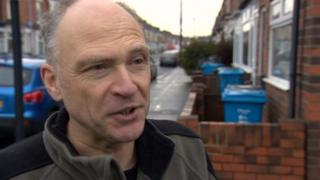 The chairman of the Green Party in Hull has offered to resign after failing to submit the party's nominations for elections to the city council.
Martin Deane said he was "gutted" after missing the legal deadline on Thursday and said he had "taken his eye off the ball".
A third of the council's 59 seats are up for election on 5 May.
The Green Party has not commented on the error or confirmed whether it would accept Mr Deane's offer of resignation.
In a statement Mr Deane said: "Despite working hard in many areas of politics, my eye was off the ball.
"I can only offer my apologies to the party, to Green members, supporters and voters at this missed opportunity to stand and perhaps win our first seat."
It is not the first election error to hit the constituency.
Last year ballot papers for the local and general elections were sent out without the names of the Labour, Green and Yorkshire First candidates due to a "printing error".