Yorkshire Ambulance Service faces 'wake-up call', says MP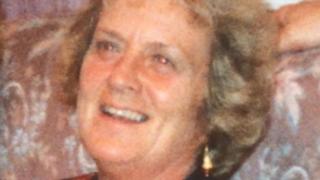 The case of a woman left waiting more than an hour for an ambulance after having a stroke must serve as a "wake-up" call to Yorkshire Ambulance Service, an MP has said.
Graham Stuart, MP for Beverley and Holderness, said response times in his constituency had slumped during the first six months of the year.
He said only half the calls were within official target times.
The ambulance service said demand had been particularly high.
'Time is vital'
Mr Stuart, Conservative, said the latest figures were down from between July and December 2015, when almost two-thirds of responses were within the eight minute target.
In rural mid-Holderness, only one in five calls were responded to in under eight minutes, down from two in five the previous year, he said.
He highlighted the case of a 75-year-old woman, from Withernsea, who waited more than an hour for an ambulance after suffering a stroke, in June.
"The shocking experience of Valerie Barnes must serve as a wake-up call to Yorkshire Ambulance Service that their response times in rural Holderness have to improve," he said.
Talking about the incident, Mrs Barnes' daughter, Jo-Anne, said: "We are repeatedly told that time is vital for a stroke sufferer, yet the service we needed was not there."
Both Mr Stuart, and Mrs Barnes' daughter praised the paramedics working for the service, but said the system was failing people.
Vince Larvin, locality director at Yorkshire Ambulance Service NHS Trust, apologised for the distress caused to Mrs Barnes and her family, saying the call came at a very busy time.
He said the service was working hard to improve things, but said handover times at hospitals and an increasing number of calls year-on-year were adding to the problem.