Hull trawler tragedy 50th anniversary marked with service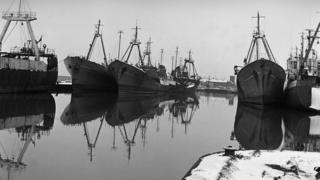 A memorial service to mark 50 years since 58 fishermen died in three separate trawler tragedies has taken place in Hull.
The St Romanus, Kingston Peridot and Ross Cleveland trawlers all sank within weeks of each other in 1968.
The deaths sparked a group of women, dubbed the Headscarf Revolutionaries, to improve safety standards.
The Rev Tony Cotson, of the Fishermen's Church in Hull, organised the service at Hull Minster.
The fishermen who never came home
The service mirrored some of the original memorial that took place on 8 March 1968, including the same hymns and readings.
Ron Wilkinson, of St Andrews Dock Heritage Park Action Group (STAND), said: "The importance of this service can't be forgotten. Fifty years is a long, long time since the ships were lost.
"It's a lifetime that these men never managed to achieve."
What happened to the vessels?
The first of three trawlers to sink in 1968 was the St Romanus, on 11 January. The Kingston Peridot was lost just over two weeks later off the coast of Iceland.
The 20-strong crew aboard both ships all died.
The Ross Cleveland sank while sheltering from a storm in an inlet near Isafjordur in Iceland in February 1968.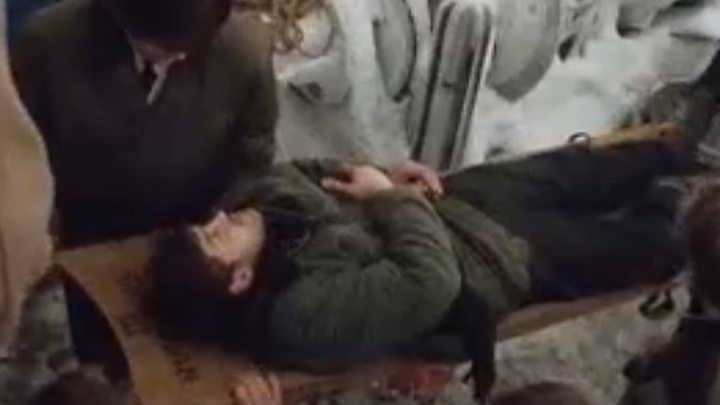 Skipper Phil Gay pleaded in his final message: "I am going over. We are laying over. Help me. I'm going over."
"Give my love and the crew's love to the wives and families."
Harry Eddom, 28, was the only person who escaped alive.
Who were the Headscarf Revolutionaries?
More than 6,000 men from Hull lost their lives at sea between 1835 and 1980.
The Headscarf Revolutionaries, a name coined by maritime historian Dr Brian W Lavery, were a group of determined women who campaigned for better safety legislation for fishing vessels.
Despite violence and death threats, the group - led by Lillian Bilocca - gathered 10,000 signatures and called on Parliament for reform following the tragedy.
Bilocca, Christine Jensen, Mary Denness and Yvonne Blenkinsop are credited with saving thousands of lives as a result of the safety checks on vessels they successfully demanded.
Dr Lavery said: "The service doesn't just mark the 50th anniversary and the loss of the 58 men, as tragic and significant as that is.
"It marks every man who left this port never to return, more than 6,000 over a century, to mark the tragedy that befell them with alarming frequency."