Kent quad bike victim's mother in safety plea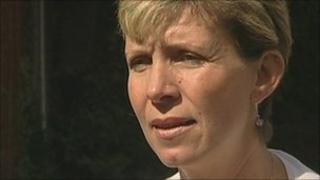 The Kent mother of a teenager who died in a quad biking accident has warned of the potential dangers of the vehicles.
Danny Skone was 17 when the quad bike he was riding overturned and landed on his chest, causing severe injuries. He died nine days later in hospital.
His mother, Lisa Skone, from Swanscombe, wants to encourage riders to wear protective equipment and take basic training.
She is setting up a website advising young people to take precautions.
She said: "They can be very dangerous.
"You can't just get on it, it's unbalanced and overturns very easily. A lot of the kids don't know that, they think it's like getting on a go-kart.
'Brain damage'
"I really think it's the right time now to get people aware of safety. Kids are still out there on the bikes and kids are still having accidents."
Quad bikes - more properly known as All Terrain Vehicles (ATVs) - are popular among motor sports enthusiasts who insist they are safe if used properly.
Danny was just two days before his 18th birthday in February when he suffered serious injuries in the accident.
He went quad biking with a friend at a quarry but was not wearing a helmet and had only ridden a quad bike once before.
Ms Skone said: "He was in a coma for eight days and on the ninth day we had to turn off the machine.
"We had that awful decision to make because he had extensive brain damage."
Speaking of the loss of her son, said: "It's a void - in my heart, in my life - and that's the way that I can describe him not being here.
"It's just a great big hole."