Kent's fire service in management restructure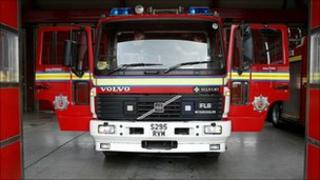 The county's fire service has undergone a restructure of senior management in an attempt to save money.
Kent Fire and Rescue Service (KFRS) said slimming down the team would save about £300,000 a year.
The posts of deputy chief executive and director of human resources have been deleted, while new chief executive Ann Millington has agreed a salary cut.
She said KFRS now had one of the lowest ratios of senior managers to other staff in the country.
Bryan Cope, who chairs the Kent and Medway Fire and Rescue Authority said the service's largest challenge was to "steer through the difficult economic times ahead."