Saga to recruit 1,000 new employees in Kent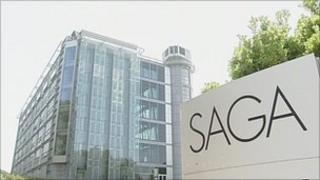 Plans to recruit up to 1,000 people across Kent over the next 12 months have been announced.
The Saga Group said it was planning to expand its healthcare business in Folkestone, Hythe and Thanet.
Saga, which specialises in products and services for the over-50s, has its headquarters in Folkestone.
It recently announced plans to open a call centre at the One Priory Square office block in Hastings, creating 800 jobs.
Saga said the recruitment drive would fill new and existing jobs.
A spokesman for the firm said: "This is very much a strategic drive to create a national healthcare business with its roots here in Kent.
"This expansion means that we are going to be looking for skilled people who know about the health sector as well as people who would like to try their hand at working elsewhere in Saga as we continue to expand."
The announcement comes less than a week after drug maker Pfizer said it planned to shut its research and development (R&D) facility in Sandwich, Kent, over the next two years.
Science Minister David Willetts and Conservative MP for South Thanet Laura Sandys are expected to meet managers and staff at the site later.