Labour council candidate stands down over Twitter comments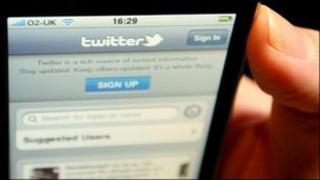 A Labour candidate will not stand in the local elections in Kent after being criticised for making jokes about blind people and anorexia sufferers.
Former mayor of Gravesham Ray Parker had been due to fight the Northfleet North ward in May.
On the Twitter website he asked whether Britain would have less litter if blind people had pointed sticks.
Disability campaigner Kevin Alderton, who lost his sight in an attack, said the comments were "despicable".
Mr Parker also made a joke on the internet about dating an anorexic.
Susan Ringwood, chief executive of eating disorders charity Beat, said the condition killed young people and was not the matter for a light-hearted joke.
In a statement, Mr Parker said: "Following misguided comments on my Twitter page I am standing down as Labour's candidate for Northfleet North.
"I sincerely regret and apologise for any offence these comments may have caused."