Kent teacher recalls Japan earthquake panic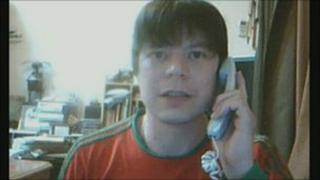 A man from Kent who is working in Japan as an English teacher has recalled the panic he felt when the devastating 8.9 magnitude earthquake struck.
Former Gravesend resident Michael Wenban lives in the coastal city of Chiba, about 50 miles from Tokyo.
He described how his home "swayed from side to side and the structure of the building twisted on itself".
"Bits of the building were falling off. I just wanted to get out and into the street," Mr Wenban said.
'Tense atmosphere'
"When I ran outside there were lots of people crouching in the road.
"Some people were wailing, and a lot of people were silent.
"There was a very tense atmosphere," he recalled.
Mr Wenban said no-one knew how much stronger the earthquake was going to get or if buildings were going to fall down.
"Nobody was hurt where I was, but there was some structural damage and cracks in the road."
He added that aftershocks were continuing, with one every 10 minutes.
Friday's earthquake in north-east Japan triggered a 10m (33ft) tsunami wreaking destruction and claiming many lives.
Officials say more than 1,000 people are thought to have died.
A mammoth relief operation has swung into action to help those affected with rescue teams from the UK, South Korea, Australia, New Zealand and Singapore heading to Japan.
The team of 63 UK fire service search and rescue specialists includes personnel from Kent and West Sussex.