Medway Council pulls tourist leaflet in city-claim row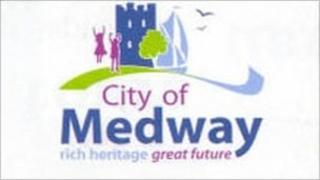 A local authority has been told it cannot use the word city on a tourism leaflet promoting Medway because it has not been granted city status.
The Advertising Standards Agency (ASA) told Medway Council using the logo 'City of Medway, rich heritage, great future' was misleading.
The Medway towns have launched a joint bid for city status during the Queen's Jubilee Year in 2012.
The council said it found ASA's ruling "staggering" and "a waste of time."
ASA carried out an investigation into the leaflet, which was distributed in tourist offices to mark the towns' bid for city status.
The campaign brings together the towns of Rochester, Strood, Chatham, Gillingham and Rainham.
'Storm in teacup'
The council believes being recognised as a city rather than a series of towns will bring investment and jobs to the area.
Councillor Alan Jarrett, the deputy leader of Medway Council, said: "This ruling is a waste of everyone's time. Surely ASA has bigger fish to fry.
"We put a small logo for our city bid on a tourism leaflet and ASA decided to come down on us like a ton of bricks.
"This leaflet took the council's own designer less than a day to design and cost the council nothing.
"We didn't realise the ASA was going to make this kind of fuss over such a storm in a teacup."
Medway made two unsuccessful bids in 2000 and 2002. On the last occasion it lost out to Brighton and Hove.
ASA is publishing its ruling on Wednesday and said it would not comment on the decision before then.