Japan leak 'has no affect on Dungeness plans'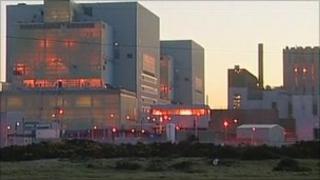 A Kent MP says the scare over radiation leaks in Japan should not affect whether a new nuclear power station is built at Dungeness.
The site is not on the preferred list of new UK atomic plants, but Folkestone and Hythe MP Damian Collins has not given up on getting it added.
He said there were environmental but not safety concerns about the site.
The Green Party said it thought the the government should seek alternative energy sources to nuclear power.
Mr Collins paid tribute to Dungeness's existing nuclear power station during Prime Minister's Question Time in the Commons.
'Not a concern'
He asked David Cameron: "Would you agree with me that nuclear power stations in the UK, like Dungeness in my constituency, have an excellent safety record and that new nuclear power will be an important part of our energy needs in the future?"
Mr Cameron said nuclear power should continue to be part of the UK's energy provision and said there were differences in design and geology between the site and the Fukushima plant in Japan.
He said he was sure there would be lessons to be learned during the UK's safety review of nuclear power in the wake of the Japanese disaster, which followed a massive earthquake and subsequent tsunami in northern Japan.
Mr Collins told BBC Kent he was still keen to have Dungeness added to the UK's list of new sites.
He said: "There is not a concern about the current power station; nor is there a concern that a new power station would be at risk because of the kind of conditions that took place in Japan."
Thanet North MP Roger Gale also defended the role of nuclear power in the UK, including the existing reactor at Dungeness.
He said: "While the event in Japan is serious and has to be taken seriously, and lessons have to be learned from it, we also have to recognise that if we want to keep the lights on we have to find and use every conceivable form of nuclear energy.
"We have a very real short-term need and nuclear power is going to have to play its part in meeting that."
However, Steve Dawe, of Kent's Green Party, said atomic power should be discarded on cost alone.
He said: "The environmental aspect is actually considerably less important than the enormous waste of money of storing nuclear waste for up to 250,000 years after a nuclear power station has ceased to produce electricity."