Residents in Dover 'People's Port' referendum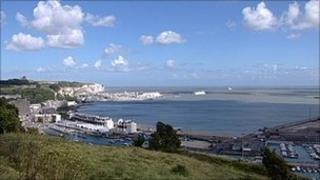 The residents of Dover have taken part in a referendum to decide whether they want it to become a "People's Port".
The referendum set out plans for a buyout of the port to stop Dover Harbour Board's privatisation plans.
Ballot boxes were at the usual election points in the town and votes were being cast from 1600 until 2100 GMT.
The count was taking place at council offices with the results, which are non-binding on the government, due to be announced later in the night.