Mental health 24-hour helpline across Kent and Medway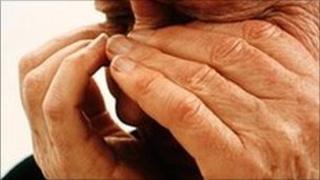 A mental health helpline is to be made available 24 hours a day from 1 April across Kent and Medway.
In 2010, the service received more than 10,000 calls during its evening and weekend opening hours.
Sunderland-based company Mental Health Matters will manage the free telephone lines and live email chat system.
"In these uncertain times, it is often quite natural to feel anxious, apprehensive or just down," said Alan Jeyes from Mental Health Matters.
'Emotional support'
"Since it started more than two years ago, the helpline has provided successful interventions for people with problems such as low mood, emotional distress and stress. Clients say they feel 'held'."
Mental Health Matters already offers 24-hour support in South Tyneside, Coventry and Warwickshire.
Lauretta Kavanagh, from the Kent and Medway primary care trusts said: "The team of highly trained and experienced support workers at the helpline use counselling skills to provide confidential emotional support and guidance.
"They also have details of local and national support services that people may find useful."