Kent MP wants action after murder case 'Facebook brag'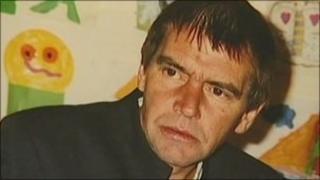 A Kent MP has called for laws governing internet providers to be tightened so people who post abusive messages on social networking sites can be traced.
Julian Brazier's campaign followed allegations that the killer of a Whitstable man was able to post taunts on Facebook saying he killed "for fun".
Curtis Delima, 22, and two others were jailed for murdering Mark Witherall, 47, in 2007.
The BBC has been told by the Ministry of Justice that the matter was investigated and there is no evidence Delima posted the remarks.
No evidence
Justice Minister Crispin Blunt said: "I can assure you that there is no evidence suggesting Mr Delima has accessed his Facebook profile himself.
"There are, however, indications that a third party in the community was responsible for the updates."
Delima was convicted of Mr Witherall's murder in April 2008 along with Mark Elliott, now 24, and Gerry Cusden, now 19.
In the Maidstone Crown Court trial, jurors heard Mr Witherall confronted them trying to burgle his home.
The court heard how they kicked and stamped on Mr Witherall as he lay on the ground before stealing items from the house.
He died after being on a life support machine for more than five weeks.
Prisoner profiles
In 2009, posts on Facebook were apparently made by Elliot gloating about his comfortable life behind bars.
Then last month, more taunts on Facebook appeared under a profile page under the name of Curtis Delima.
The post said: "Who cares I've killed people for fun, and no, don't believe me, check it up."
Mr Brazier has said the law should be tightened, regardless of who made the posts, to make it easier to trace those who use social networking sites to abuse others.
He said: "I'm told that we can't prove that he was linked to whoever it was who made the entry on Facebook and this is one more example of where we need powers to insist on internet providers that they provide details of which computer entries were actually made from."
Last month, a spokesman for the Prison Service said it worked with Facebook to take down the profiles of prisoners when they were updated from jail or updated by third parties from outside.
He added that the service worked hard to keep mobile phones out of prison and it was an offence to possess a mobile phone without authorisation.