Shoppers targeted by credit and debit card thieves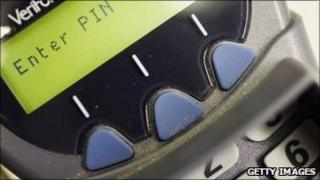 Shoppers are being warned about a spate of thefts of credit and debit cards at supermarkets across Kent.
Kent Police said the one of the thieves watched shoppers using their cards at checkouts to see their Pin code.
A further one or two members of the gang then drive up to the victim while they are putting their shopping in their car to ask for directions.
While the shopper is distracted, someone else will target any bags that have been left unattended.
The police said once the thieves had the card in their possession, a large amount of money was withdrawn from the nearest cashpoint, before the victim can report the theft to police.
Ch Insp Daren O'Malley, from Kent Police, said: "This appears to be a well planned and organised theft involving a number of different people. Both men and women are believed to be involved."
"The advice that we are giving is to ensure that you protect your Pin code at all times and remain vigilant."