Kent Police appeal over bus sex attack in Canterbury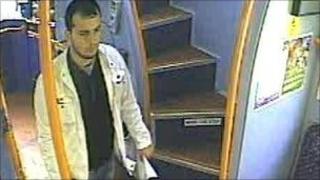 CCTV images have been released by police after a sexual assault on a 13-year-old girl on a bus in Kent.
Detectives said the images were of a man they were keen to speak to after the incident in Canterbury this month.
Officers said a man sat next to the girl and touched her inappropriately several times before she moved and then got off the bus on 11 April.
After the attack in St Dunstans Street, she contacted a family member and officers from Kent Police were called.