Former care worker jailed for East Sussex home abuse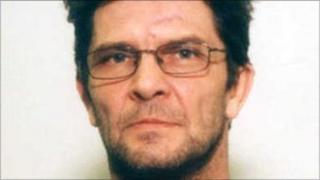 A former care worker who sexually abused girls at a children's home in the 1980s has been jailed for 20 years.
James Cruickshank Boyes, of Monkton, Kent, was sentenced for two counts of rape and 13 indecent assaults on teenage girls at Frant Court Children's Home, in East Sussex.
The 56-year-old, who had pleaded guilty to all charges, will also be on the sex offenders' register for life.
He was described as a "monster" at Brighton Crown Court.
Judge Paul Tain said: "I can't imagine a case of this type where the impact on the victims could be any greater.
"It's inconceivable that anyone could see a greater abuse of trust in the real world than that you have engaged in."
One of the 14 to 17-year-olds Boyes abused twice attempted suicide, while another is now in a mental hospital, the court heard.
As a key worker at the Frant home, which closed 10 years ago, Boyes was assigned girls to look after. Many were already victims of sexual abuse.
He was arrested in April 2002 but absconded from a court hearing the following July. Police did not catch up with him until last September after the case appeared on Crimewatch.
Boyes pleaded guilty to the charges when he appeared at Lewes Crown Court on 30 March this year.
Det Sgt Julie Dow, of Sussex Police, said: "His victims were at the time of the offences in a care system where they should have been expected to be protected, but Boyes used their vulnerability to take advantage of them."