Kent recruits childcare expert to review adoptions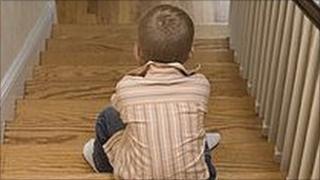 A leading expert on childcare is to be brought in to review adoption services in Kent with a view to "significantly increase" the number of adoptions.
Martin Narey, the former head of Barnardo's, hit the headlines in January, when he said adoption rates needed to double over the three years.
Kent County Council said he had been its "number one choice" to look at its adoption procedures.
An Ofsted report said the council's childcare services were inadequate.
Since the report was published in November, a new interim children's services boss, Malcom Newson, has been appointed and Councillor Jenny Whittle has taken over cabinet responsibility for children's services.
Ms Whittle said it was a coup for the authority to get someone of Mr Narey's experience and expertise.
"My intention in bringing him in was to have a full and open and frank assessment of whether we are allowing sufficient numbers of children to be adopted," she said.
"We all know that the best start for a child in life is to given them a permanent family home."
Ms Whittle said that Kent's adoption rates were similar to the national average of between 6% and 9% of children in care per year.
'Controversial figure'
In recent years, between 70 and 80 children have been adopted each year in Kent.
"I know Martin Narey can be a controversial figure," said Ms Whittle.
"But I wanted somebody who is going to challenge us because we owe it to vulnerable children to do our very best for them."
Mr Narey, who stepped down from Barnardo's in January, will begin work in July and report back to the council in the autumn.