Kent broadband improvement plans to be announced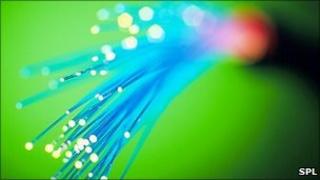 Kent County Council (KCC) is to present its plans to improve broadband in the county.
The council will also be announcing new grants to help communities improve their own broadband access on Friday.
Paul Carter, Kevin Lynes and Roger Gough, from KCC, will be speaking at the broadband roadshow in Tonbridge.
Also at the event will be the decentralisation minister Greg Clark and Simon Towler, from the Department for Culture, Media and Sport.
The NextGen roadshow aims to brings together suppliers, investors and expert advisers to help improve local broadband access.
Test your speed
The majority of British homes now have access to broadband but the speed at which they are connected to the internet varies widely.
For an indication of your current connection speed to the BBC's servers try this simple connection test.
In December the government announced that every community in the UK would gain access to super-fast broadband by 2015.
It said that the private sector will deliver broadband to two thirds of the UK.
Other, mainly rural, areas will receive public funds to build a "digital hub" with a fibre optic internet connection.
A recent study by the regulator Ofcom revealed that fewer than 1% of UK homes have a super-fast broadband connection, considered to be at least 24Mbps.