Sittingbourne courthouse in High Court hearing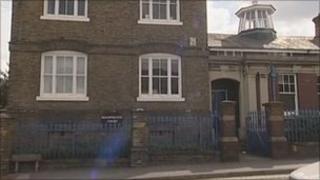 A Kent courthouse is challenging the legality of the government's decision to close courts across the country.
Sittingbourne court's case is the first to come up for judicial review by three senior judges at the High Court.
More than 140 magistrates' and county courts are facing closure, which the government said will make the judicial system more modern and efficient.
Sittingbourne and Sheppey MP Gordon Henderson has accused the government of "acting improperly".
Campaigners said the Sittingbourne courthouse has disabled access, meets the criteria for facilities laid down by the Ministry of Justice and is in use for more than 80% of the time.
The government has said many of the courts in England and Wales have been under-used in recent years.
In December when the programme of court closures was announced, Justice minister Jonathan Djanogly said: "An estimated £41.5m of savings for the taxpayer will be realised across the spending period as a result of the closures, alongside a possible £38.5m from the sale of assets."