Votes to close for National Lottery Awards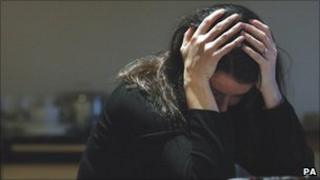 A Kent charity is hoping to make it through to the final of the 2011 National Lottery Awards.
Thanet-based Oasis Domestic Abuse Service is in the semi-finals of the competition for Lottery-funded schemes.
The charity is one of a total of 70 schemes in seven categories vying to make it through to the final, which will be televised on BBC1 later this year.
The public vote for the semi-finals closes on 20 June.
The three projects with the most votes in each category will make it through to the final and the winner receives £2,000.
Oasis Domestic Abuse Service is competing in the Best Voluntary/Charity Project category.
Keeping families safe
The charity offers emergency safe and temporary accommodation to women and their children who are suffering from domestic violence. As well as a safe house, it also provides an outreach and counselling service, resettlement service and child support work.
The project has received over £240,000 in lottery funding.
Community fundraising co-ordinator, Loukia Michael said: "We are absolutely thrilled to have reached the semi-finals of The National Lottery Awards.
"Lottery money is enabling us to provide an outreach service to help keep families safe in their communities and to support them while they effect the changes that will allow them to rebuild their lives safe from abuse.
"It's easy to vote, so we're hoping people support us, as it would be a fantastic reward for those involved in the project to receive national recognition for their hard work."
Voting for the awards can be done via the National Lottery Good Causes website.